Parodontosis is caused by bacteria and tartar, which combined lead to gum inflammation. Bleeding and receding gums, loose teeth, exposed tooth necks, osteoporosis – these are the main symptoms of parodontosis. If left untreated, it may even lead to teeth loss. In order to effectively combat parodontosis, good toothpaste will not suffice. We recommend a visit to our periodontologist, who will evaluate the condition of gums and parodontium, suggest an appropriate treatment and may also set an appointment with dental hygienists, who can perform any necessary preventative procedures. When combating periodontal disease, time matters a lot! Lesions caused by parodontosis are often irreversible.
Periodontology at Maestria
At Maestria Digital Dental and Face Clinic we treat parodontosis with traditional methods as well as with laser. Dental laser allows for completely painless removal of bacteria, improves blood circulation in small blood vessels, enhances local immunity and facilitates healing of gums. Surgical operations on parodontium and gums are also performed bloodlessly and significantly reduce post-procedure pain compared to traditional surgical methods. Laser radiation has an anti-inflammatory and anti-swelling effect.
In our clinic we present our patients with an alternative to procedures using ultrasound tools (scaling). That alternative is treatment involving VECTRO PARO. During this painless procedure we remove all the plaque and tartar from the visible tooth part and from under the gums without any risk of damaging them. Additionally, during the procedure we apply hydroxyapatite to the surface of the tooth and to its root – it is a natural tooth-building material, which reduces hypersensitivity of teeth and gums and accelerates healing of inflammation.
Meet our expert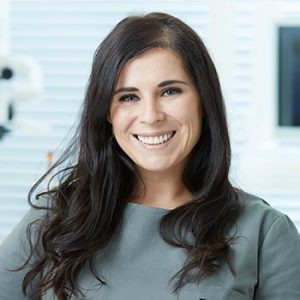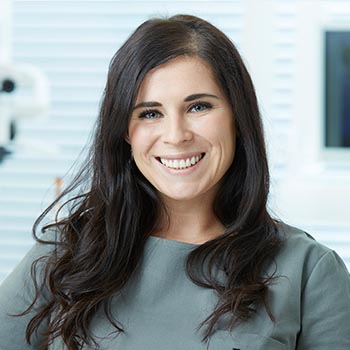 DM Natalia Kowalczyk-Zuchora
Fight against gum diseases in patients is her day-to-day work. Nonetheless, she does not limit herself solely to periodontology – she also performs surgical treatment when needed. At Maestria, she is beloved by the youngest patients.
Nasze atuty
Ekspert periodontologii.
Innowacyjne metody leczenia parodontozy.
Bezbolesne zabiegi biostymulacyjne z użyciem lasera.
Nowoczesny, bezbolesny i bezkrwawy zabieg VECTOR PARO jako alternatywa do scalingu.
Aplikacja hydroksyapatytu na powierzchnię i korzeń zęba.
Doskonała diagnostyka na miejscu – pantomografia, tomografia, cefalometria, Więcej…
Przyspieszona regeneracja po zabiegach dzięki zastosowaniu biomateriałów.
Sign up for consultations
Dlaczego warto zapisać się na konsultację do Maestrii?
Doświadczeni lekarze podejmujący się skomplikowanych zabiegów.
Nowoczesny sprzęt i metody zabiegowe m.in. z użyciem lasera, ultradźwięków.
Pełna diagnostyka w jednym miejscu.
System zaawansowanych znieczuleń (znieczulenie komputerowe CALAJECT, sedacja wziewna, narkoza).
Interdyscyplinarny zespół – możliwość szerokich konsultacji (stomatologia estetyczna, wybielanie, protetyka, ortodoncja, chirurgia, implantologia).
Najlepsze rezultaty regeneracji po zabiegu (zastosowanie komórek macierzystych i czynników wzrostu pacjenta).
CZY WIESZ, ŻE?
W procesie leczenia parodontozy szczególną rolę odgrywa profilaktyka pozabiegowa, na którą składają się: wybór szczoteczki, dobór pasty, instruktaż metod szczotkowania zębów oraz prezentacja technik używania nici dentystycznych.